*** SOLD ! **  THANK YOU !!!
Gender : boy (gender can be changed) . Hair color is wavy / curly medium brown .
Paypal button will be provided after this "baby" has been completed and is ready to sell.
AFTER :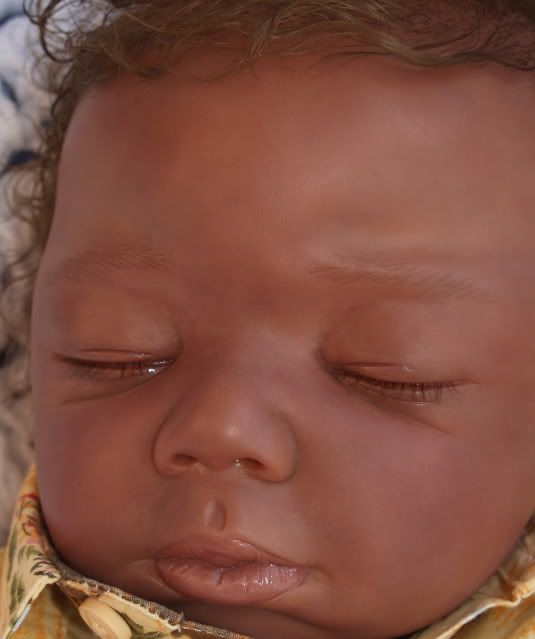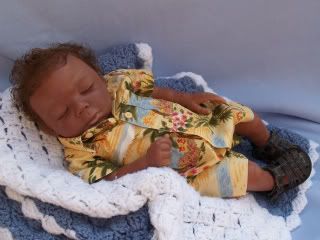 This Reborn Doll will come home with his summer outfit,sandals, wearing a diaper . You will also recieve a care sheet , and birth certificate.  More details and pic's coming soon !